Run the Market to Market Relay, the country's premier day-long team running relay race.
As featured in: A day-long team running relay race.
Choose a location
See what others are saying.
Heather
Market to Market Relay Nebraska
Best race I have ever done! I had so much fun.
My teammates and I are so impressed with this race organization. High five dudes!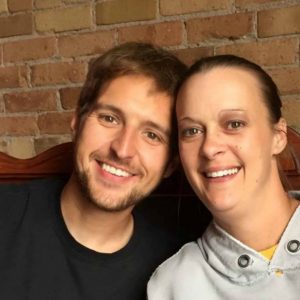 Luther
Market to Market Relay Iowa
I've never had as much fun running as I did during this event. A great atmosphere with so many great volunteers to help out along the way. Fun to see the different groups of people with crazy costumes and decorated vehicles all just running for the fun of it.
Lisa
Market to Market Relay Ohio
3rd year running as team captain for 4 teams.
Always trying to find new & exciting events to integrate into my running: THIS IS IT! A great team race, amazingly organized, incredible route and loads of fun. A must for all runners! M2M coordinators & volunteers rock!
Jillian
Market to Market Relay Nebraska
Awesome race! I will do it again every year!
Let's do this.
Whether you're looking to win the race, dominate the costume contest or have an unforgettable day with friends, you can't do it alone. Follow these three steps to put together a team that will bask in eternal glory with you.
GET REGISTERED: Captaining a team is easy. You don't even need to have your entire crew figured out. Sign up now and let the journey begin!
RECRUIT YOUR TEAM: Once registered, it's time to recruit your squad. Invite your favorite (or future favorite) friends to join your 6, 7, or 8 person team.
GET PREPARED: Now the fun begins! Secure a van, plan the trip, toss in a little training, and get ready to party!
Choose a location